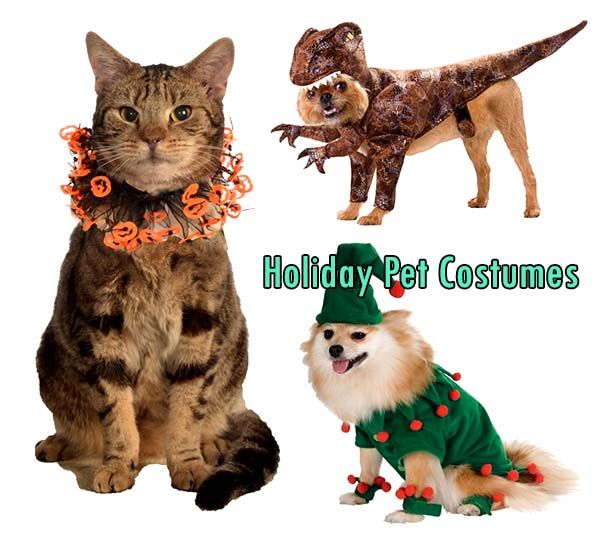 Pet costumes are fun additions to holiday festivities and create hilarity and memories for the guests. Since sizes range from XS to XXXL, you can find one to fit your smallest and largest pets.
Dog Halloween Costumes
Imagine your doggie peeking out of a Pumpkin Lid or from under a Witch Hat With Hair. There's a Candy Corn Witch Dog outfit, or a Dracula or a Frankenstein costume in an attempt to make even a tiny pup look fierce and scary, or a Jester Hat and Collar or a Pink Pirate Dog costume.